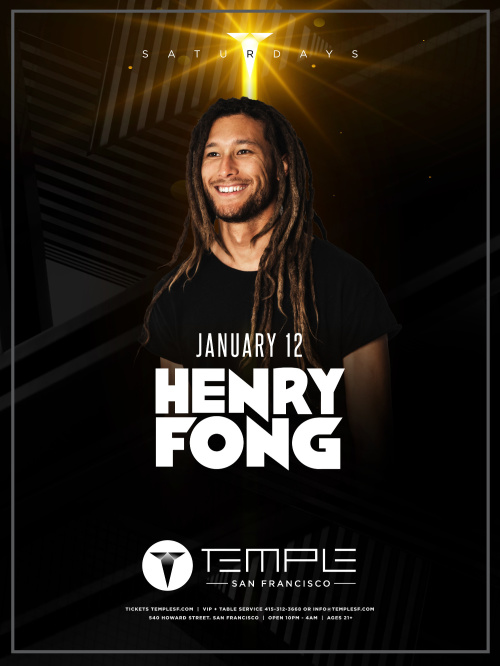 Temple Nightclub
540 Howard StreetSan Francisco CA, 94105
Get Directions
Saturday, Jan 12, 2019
Henry Fong
Event Description
Temple Presents Henry Fong
Henry Fong is an EDM DJ/producer originally from West Palm Beach, Florida. He began DJing during his college years at the University of Central Florida, and held various residencies and promoted at local clubs in Orlando, FL. After graduation from the college, he moved to Los Angeles to focus on music production. He has since released on record labels such as Spinnin, Revealed, OWSLA, Mad Decent, Dim Mak, and in 2015 started his own imprint Banzai Recs. He is known infusing styles such as reggae/dancehall and Melbourne Bounce into high energy EDM tracks. Stand out songs include "Scream", "Encore", "Stand Up", "Wine Dem", "Bust Dem", and "Ass Up".
Henry Fong is one of 2 artists who participated in LA EDM Youth foundation, collaborating with his cousin, Marcus Yin Ming Cheung(Alias YoungMasterMing).
LVL55 music by TBA
Contact us at 415.312.3668 or [email protected] for reservations.
This is a 21+ event.